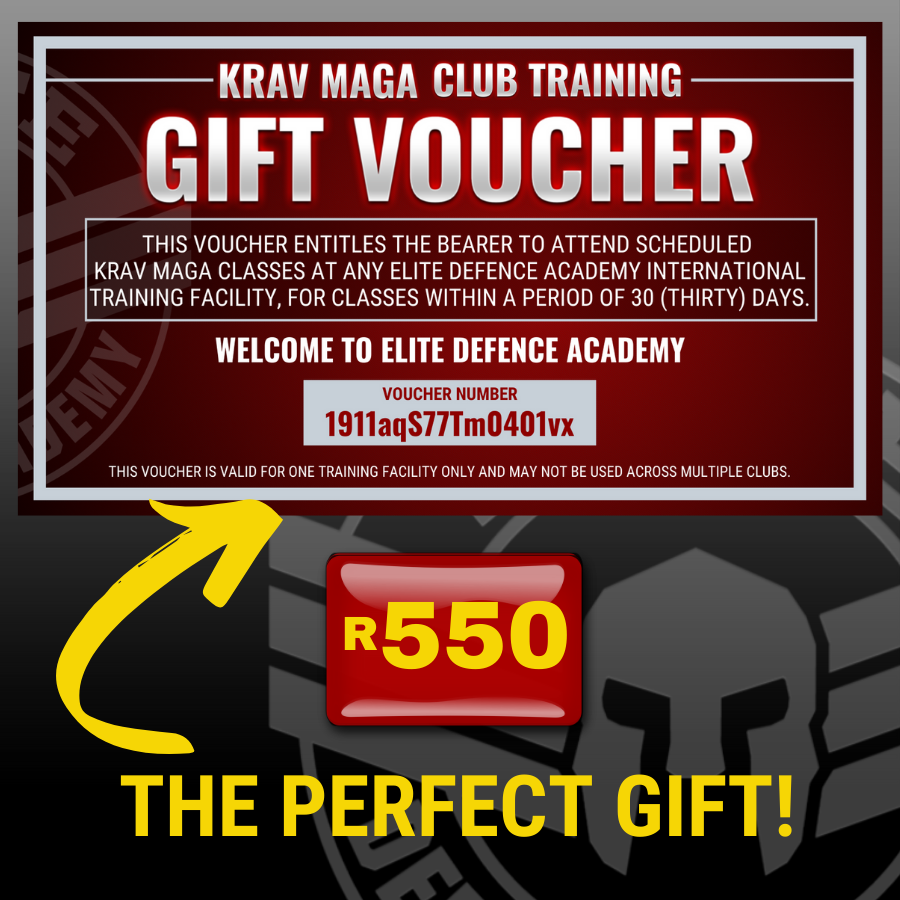 EDA Club Training Gift Voucher
Regular price R 550.00 Sale
THE PERFECT GIFT for yourself - or a loved one or colleague!
This gift voucher entitles the bearer to attend a whole month of complimentary Krav Maga classes at any EDA Krav Maga training facility of their choice! 

Once you've completed your purchase, you'll receive your voucher in PDF format direct to your inbox. You can then print it out for use, or present it electronically via the image on your phone when you attend the club of your choice.
(And of course, if it's a gift for someone else, you can do the same, either forwarding it to them, or printing it out and presenting it attractively as a physical voucher that they can then use.)
Simple as that!
CLUB LISTINGS
To see a full list of our Krav Maga clubs across South Africa, simply click here. 
 
Want more info? Mail us at des@edakravmaga.com, and we'll assist you with pleasure!

__________________   

PLEASE NOTE: Once you've completed your purchase, you're added to our customer registration list before your voucher is sent to you. Because this is a partially manual process, it may take between 30 minutes and an hour or two, depending on the volumes we're currently processing. So please rest assured - once you've done your purchase, your voucher will be sent direct to your inbox!