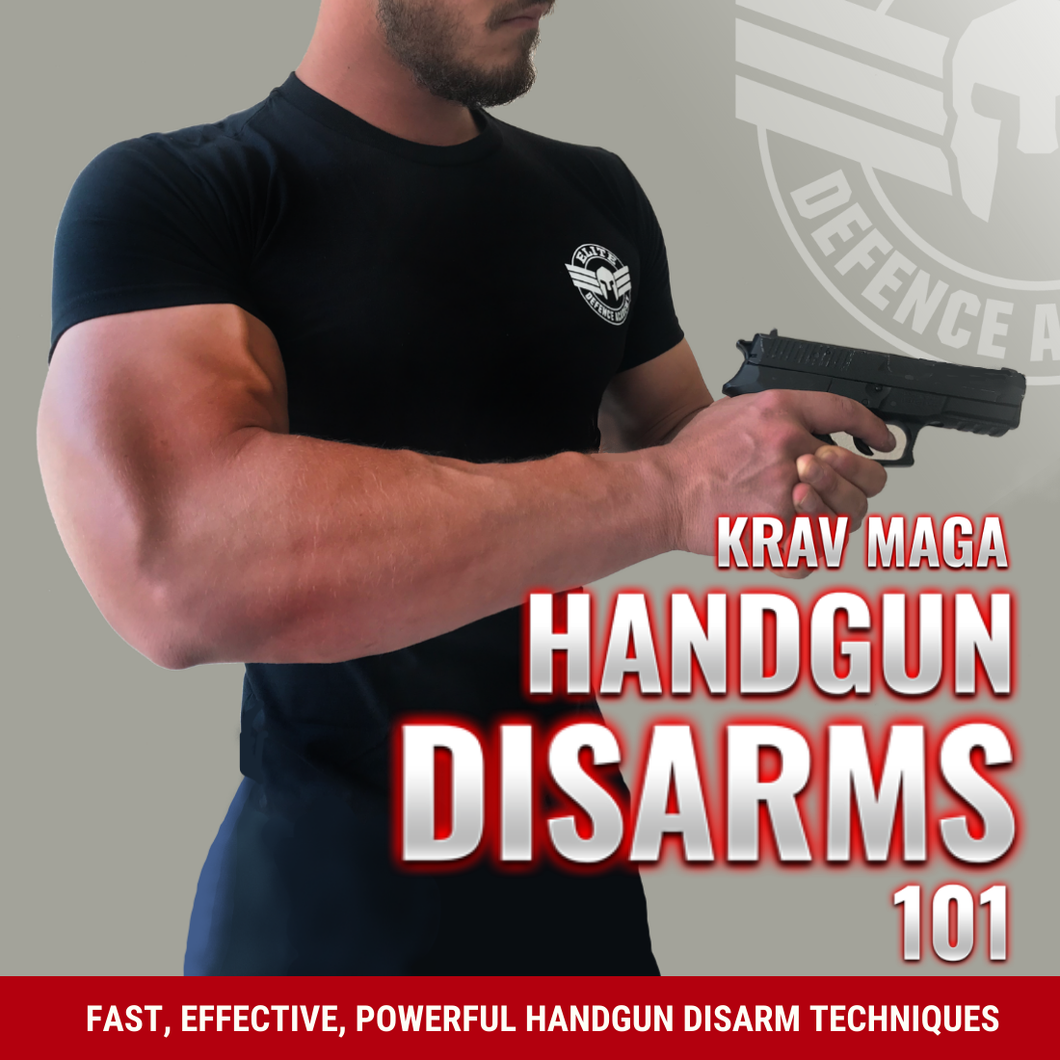 Krav Maga Handgun Disarms 101 (video)
Regular price R 199.00 Sale
AGAINST AN ASSAILANT ARMED WITH A HANDGUN, you don't always have the luxury of choice.
Understanding the dynamics of handgun threat, and equipping yourself with the ability to disarm a gunman at close range, is a skill that could potentially save your life in a crisis.
In this detailed video, you'll learn:
The basics of handgun operation.
When it's feasible to attempt a handgun disarm, and when it's not.
Strategies for distracting a gunman so that you can beat his reaction time.
Powerful, fast handgun disarms from all angles.
How to use body momentum, biomechanics, and timing to beat a stronger assailant and get the gun.
The nuances of movement and footwork that reduce your risk of getting hurt - even if a handgun fires during the execution of a disarm.
How to increase the safety of bystanders and read situations more accurately.
What to do after you get the gun - when to shoot, and when to hold back.
SIMPLE, EFFECTIVE, AND POWERFUL
The disarm techniques you'll learn in this video are built on a foundation of basic, instinctive movements that anybody can learn - and with practice, they will dramatically increase your ability to defend yourself.
Purchase Krav Maga Handgun Disarms 101 today - and add these techniques to your arsenal.

SUPPORT AND INFORMATION

Remember, when you purchase this video (or any one of our videos or courses), you get access to a qualified Krav Maga instructor who will assist you, answer questions, and guide you - anytime - should you need any help.


Get your video now!
PLEASE NOTE: Once you've completed your purchase, you're added to our customer registration list before your video link is sent to you. Because this is a partially manual process, it may take between 30 minutes and a couple of hours, depending on the volumes we're processing. So rest assured - once you've done your purchase, your video link will be sent direct to your inbox!